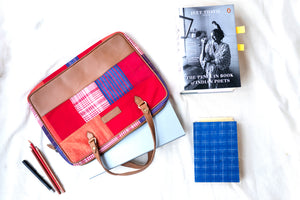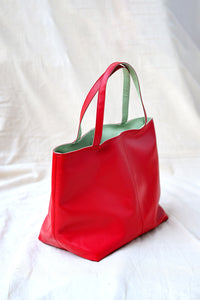 All Things Tote - Laal / Mint
Our Story
"Paromita Banerjee" as a brand connects with soulful stories and styles of the past and translates them into relevant classic pieces of today. Our brand works with weaver clusters across India, innovating fabrics at the loom stage which is then fashioned into sarees, garments and accessories from our studio in Kolkata in West Bengal, India. The brand's signature style has references of Japanese minimalism and has a trans-seasonal heft and as such they can seamlessly blend from one season to the other. 
We find magic in the touch of the human hand. Our products would have passed through the hands of multiple artisans from weavers, dyers, printers, tailors, hand-finishers, before finally reaching you.
Started in 2009 . Handmade with Love.
SHIPPING WORLDWIDE
Khaata Notebooks : for memories, notes and you
Bags : Boro upcycle / Pure leather